Become a client
Becoming a client with us is easy. Simply fill out our information request form below and we will contact you soon or call 508.747.2237.
The JCM Opportunity Fund I engages in a combination of private lending and asset acquisition in order to generate current cash flow and long-term capital appreciation on a diversified basket of underlying investments.
The Fund targets investments that meet the Fund's objectives in the areas of quick service restaurants (QSR) and commercial real estate (CRE). The Fund pursues a blended asset allocation strategy of stabilized / CORE investments and opportunistic investments.
Below are high level parameters for each investment strategy the Fund intends to pursue:
Stabilized/Core Strategy
Tier 1 Markets
Infill / High Traffic Locations
High Occupancy Rates
Steady or Increasing Rental Rates
Stabilized Assets
Opportunistic Strategy
Tier 2 and 3 Markets
Revenue and Expense Inefficiencies
Ground-up development
Distressed opportunities
Note acquisitions
Bridge and mezzanine financing
Expansion capital for Dunkin' Donuts franchisees in emerging markets
Completed investments
Below is a synopsis of the investments that have been completed by the JCM Opportunity Fund I, LLC.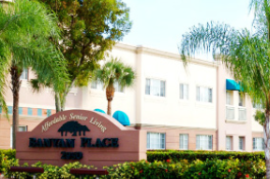 JCM Banyan BR, LLC
Asset Class: Real Estate
Invested Equity: $5,242,500
Realized Proceeds: $6,181,749
Actual Holding Period: 5 months
Realized IRR: 47.79%
Realized Average Annual Return: 43.00%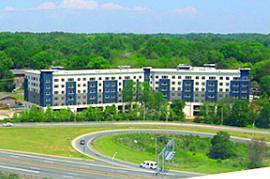 JCM PJ Miami, LLC
Asset Class: QSR
Invested Equity: $7,300,000
Realized Proceeds: $8,982,619
Actual Holding Period: 16 months
Realized IRR: 22.96%
Realized Average Annual Return: 17.29%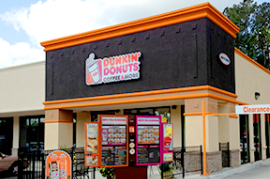 JCM Atlanta DD, LLC
Asset Class: QSR
Invested Equity: $7,400,000
Actual Holding Period: 45 months
Ongoing investments
An overview of JCM Opportunity Fund I, LLC closed investments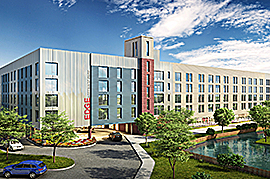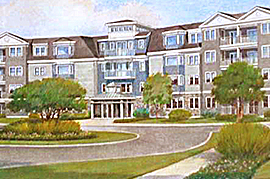 JCM 84 Obery, LLC
Asset Class: Real Estate
Invested Equity: $3,500,000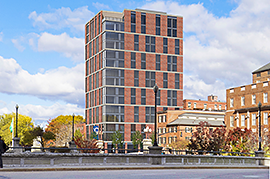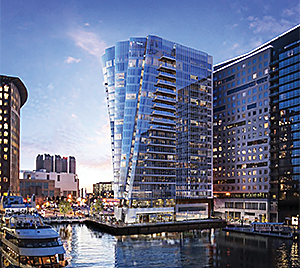 Looking for more information on the JCM Opportunity Fund? Visit our website.
---
It should be noted that this website should not be construed as an offer or a solicitation of an offer to buy interests in any investment fund managed by JCM (the "Fund"). Any such offer will be made only to qualified investors by means of an offering memorandum and other operative documents, and only in those jurisdictions where permitted by law.
The above Information is intended to summarize, on a generalized basis, the operations, development and property management activities of the Fund. This Information is applicable only to the Fund investments, assets and/or funds discussed or referenced in this Information ("Assets") and has been prepared regarding such Assets using information available to management as of the date expressly set forth in this Information, using data aggregated from third party reports and unaudited financial information and statements generated by the Fund.
Any projections or other estimates in this Information, including estimates of returns or performance, are "forward-looking statements" and are based upon certain assumptions ("Estimates"). Recipients can identify forward-looking statements in this presentation by the use of terminology such as "may," "will," "seek," "target," "expect," "anticipate," "project," "should," "believe," "intend," "plan," "estimate," "predict," "potential," "continue" or the negative thereof or other variations thereon or comparable terminology. Other events, which were not taken into account, may occur and may significantly affect the analyses. Any assumptions should not be construed to be indicative of the actual events that will occur. Actual events are difficult to predict and may depend upon factors that are beyond the Fund's control. Certain assumptions have been made to simplify the presentation and, accordingly, actual results may differ, perhaps materially, from Estimates presented. The Fund cannot make any assurances that Estimates can be realized or that actual results will not be materially lower than the Estimates. Such Estimates should be viewed as hypothetical and do not represent the actual returns that may be achieved. Recipients should conduct their own analysis using such assumptions as they deem appropriate and should fully consider other available information.
The Fund has prepared or compiled this Information internally and has not independently verified this Information in any way. No auditor has opined by any applicable standard that this Information presents fairly, in all material respects, the financial position and/or the results of operations of the Assets expressly identified herein for the reporting period expressly set forth above. No assurances can be made whatsoever that the unaudited financial statements and other information used for purposes of this Information include adjustments necessary for a fair presentation of such Assets' respective financial positions and results of operations. If either this Information or the underlying Assets' respective financial statements were audited, then financial information contained within this Information may differ, perhaps materially, from that presented.
Actual realized returns will depend on, among other factors, future operating results, the Assets' value and market conditions at the time of disposition, legal and contractual restrictions on transfer that may limit liquidity, any related transaction costs and the timing and manner of sale. Unless otherwise indicated, return figures and performance calculations including, without limitation, any IRRs are presented on a "gross" basis (i.e., not reflecting management fees, carried interest, taxes, transaction costs related to the disposition of unrealized investments and other expenses to be borne by the Fund or in respect of such Assets, each of which may individually materially reduce returns and all of which, in the aggregate, are expected to be substantial).
The delivery of this Information shall not under any circumstances create an implication that the information contained herein is correct as of any later date. The Fund reserves the right to modify this Information and to revise and reissue it; however, the Fund disclaims any obligation whatsoever to so modify, revise and/or reissue this Information on a later date. Prior performance is not indicative of future success and, therefore, cumulative and/or current results are not necessarily indicative of The Fund's and/or any one or more Asset's respective financial positions and/or results of operations that may be expected for the entire year or for future periods. Future performance of The Fund and/or any one or more Assets referred to herein may differ materially from the information contained within this Report and may cause the loss of some or all of recipient's funded capital. This Information is governed by and subject to those disclosures, disclaimers and risk factors contained in the Fund's offering memorandum and definitive documents as amended, modified or supplemented from time to time.