Become a client
Becoming a client with us is easy. Simply fill out our information request form below and we will contact you soon or call 508.747.2237.
About us
JCM Franchise Development, LLC is a subsidiary of Joyal Capital Management, LLC and currently has in excess of 150 consulting engagements in 30 states. The firm has been a strategic consultant to Dunkin' Donuts Franchisees since 1990 and has a core competency of providing proprietary legacy planning for family-owned businesses.
We are based on the foundation of providing differentiated, value-added consultation and services to our clients on complex strategic decisions and transactions. JCM Franchise Development provides advice on the full range of transactions, including mergers, sell-side and buy-side advisories, leveraged buy-outs, joint ventures, strategic alliances, refinancing, divestitures and other restructurings.
JCM: Our Brand Timeline
We hope you enjoy this video presentation – 29 years of JCM's growth and diversification.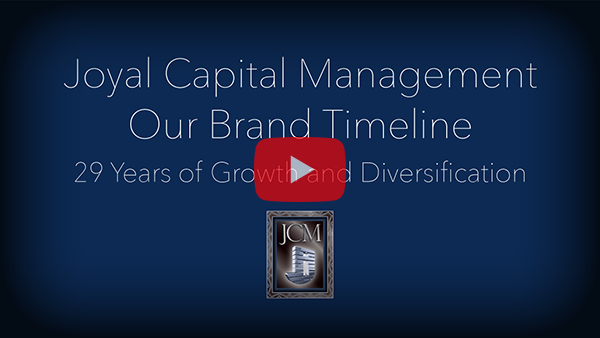 Click here or on the graphic above to view this presentation.