Become a client
Becoming a client with us is easy. Simply fill out our information request form below and we will contact you soon or call 508.747.2237.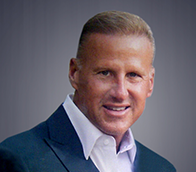 Gary F. Joyal
CEO & Managing Partner
Gary is the founder of Joyal Capital Management, LLC and managing member of its subsidiary holdings. JCM has specialized for more than 25 years in sophisticated asset protection and estate planning for high net worth individuals, family-owned businesses and closely held corporations. Gary has provided the thought leadership necessary to create JCM Franchise Development, JCM Finance, JCM Opportunity Fund and JCM Trust Services all of which represent ancillary offerings for the JCM Private Client Group. Gary specializes in mergers and acquisitions in the QSR space, leveraged buyouts, buy- and sell-side consulting, divestitures, loan workouts, credit lending and real estate investment opportunities in the purpose-built student housing space. His efforts through these specialties have yielded many successes for the fund investments, sell-side deal closings and the placement of significant credit for buy-side transactions. Gary also founded Joyal Capital Management Foundation, Inc., the philanthropic arm of JCM, which has helped thousands of children nationally through its "$100 For 100" interactive giving program.
Gary continues to grow the Joyal Capital Management brand with a clear focus on top-tier deliverables through diversification and an exceptional family office experience.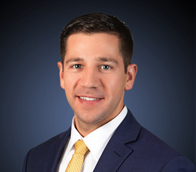 Jeffrey R. Richard
Director Franchise Development
Jeff is involved in all facets of the firm's franchise development division, with a particular focus on restaurant mergers & acquisitions, business valuations and debt placement. He works closely with affiliated advisory relationships throughout the transaction process and is a primary contact for potential buyers, coordinating the flow of information from initial bid, to transaction close. Prior to joining the firm, Jeff was an audit analyst with Brown Brothers Harriman & Co., compiling and recording audit packages for external auditors and financial reporting purposes.
Jeff holds a Bachelor of Science degree in Business Administration from the University of New Hampshire.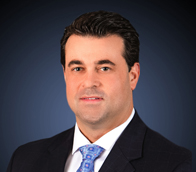 Jason P. Cunnane
Director Fund Investments and Finance
Jason brings over a decade of experience and success in the commercial real estate investment industry where he has focused on providing capital markets, structured finance, and asset management advisory services to sophisticated operating and investment partners. Jason has deep transactional experience with a wide array of property types, including: multifamily, student housing, healthcare, office, retail, industrial, hospitality, self-storage, commercial & residential condominiums, single-tenant, and land in primary markets across the country. Prior to joining JCM, Jason was a Senior Director in the capital markets group of Boston-based Fantini & Gorga where he represented institutional clients in the full-capital stack financing of commercial properties. Deal execution experience ranged from stabilized, core-plus, and opportunistic assets to ground-up development and involved the structuring of both debt (agency, bank, bridge, CMBS, and life company lenders) & equity (large institutional funds to private capital). Prior to that he was a member of the credit group at Boston Private Bank & Trust, a large private bank and wealth management firm, where he started as an analyst.
Jason holds a Bachelor of Arts degree from Colby College and a Juris Doctor degree from Suffolk University Law School. He is a member of the Massachusetts Bar Association and participates in several commercial real estate trade groups, including NAIOP, REFA, and ULI.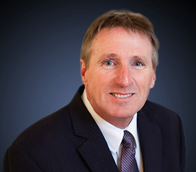 Jack E. Welch
DIRECTOR, SOUTHEAST
Jack, as Director, Southeast, works with potential clients in the areas of financing and estate planning. Prior to joining JCM, Jack was deeply involved in the Dunkin' Donuts system for twenty-two years, seventeen of them at the Dunkin' Donuts Southeast DCP. Beginning in customer service, Jack moved to accounting where he later became Controller, and ultimately, in his last six years at the DCP, he served as Vice President/General Manager, reporting to the Board of Directors. Jack's responsibilities included ensuring timely deliveries across eight states, working closely with franchisees throughout the southeast, maintaining a profitable bottom line and encouraging steady growth.
Most recently, Jack held a Controller position for an Atlanta meat processing and food distributor with annual revenues of $35 million.
Jack holds a Bachelor of Science degree in Accounting.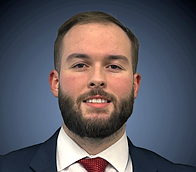 Matthew McGill
JUNIOR ANALYST
Matthew is involved in the firm's Franchise Development and Finance divisions as a Junior Analyst. Matthew's primary responsibilities include the review and analysis of due diligence materials for both internal presentation to firm executives as well as external presentation to prospective purchasers, financial institutions and legal counsel. He maintains communication with all parties as each relationship develops to manage expectations and ensure satisfaction.
Prior to joining the firm, Matthew was a student at the University of Rhode Island. While in school Matthew worked remotely for CharterCare Medical Associates as a medical data abstraction specialist.
A recent graduate, Matthew holds a Bachelor of Science degree in Finance from the University of Rhode Island.